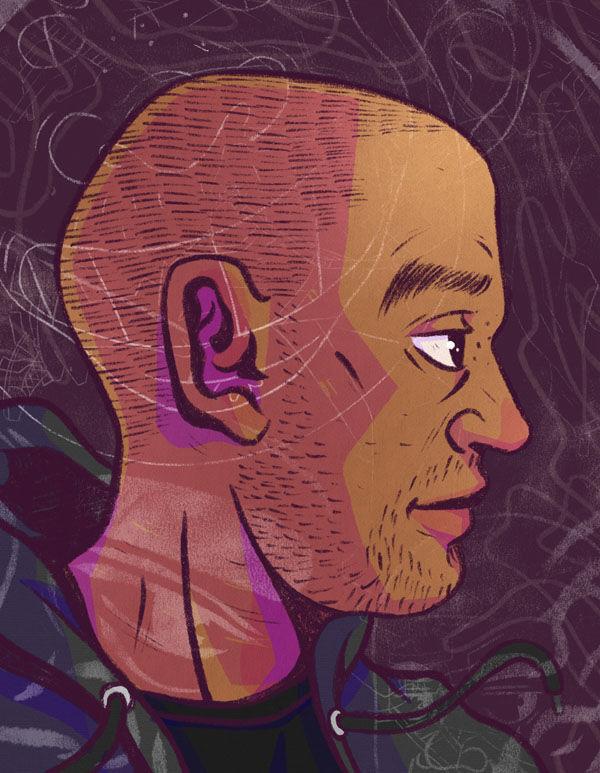 He dished an assist to basketball legend Shaquille O'Neal and found the beat with rapper Lil Nas X, but Theodore Taylor III wasn't on the court or in the studio when he did it. The Richmond illustrator collaborated with the two stars on their children's books: "Little Shaq" (a series) and "C is for Country." That's pretty impressive when you consider that Taylor, who received the Coretta Scott King/John Steptoe New Talent Award in 2014, isn't even a full-time illustrator. We caught up with him recently to talk about art and life.
Your parents were both artists. Did they encourage your art?
They didn't push me to do visual art, but they bought me sketchbooks and art supplies and things like that. They weren't really convinced on art as a career until my high school art teacher pushed me to apply to art school. My mom was saying I should get another degree just in case it doesn't work out! She's really proud of what I'm doing now.
You were born in Roanoke. What brought you to Richmond?
Well, my high school art teacher had gone to VCU, which was the closest and probably the least expensive option to study art. Going in, I didn't really know what I wanted to pursue. You start in the art foundation program, and you have a variety of things, from fine art to design classes, so you can find out what you're really into. I can't remember what I applied to – maybe the painting department – and one of my teachers said, "I don't think you need to go to the painting department. You should probably just do illustration."
It worked out, but you've kept your day job – as a web developer.
I work full time 9 a.m. to 6 p.m., so I can't devote as much time to my illustration work as I'd like to. I often work on my illustrations after I put my 6-year-old son, Theo, to bed. I work on my iPad. I don't have to sit at my desk and draw – I can draw in the car or at the dinner table or whatever. But yeah, it's hard. With the Lil Nas X book, we started that at the beginning of the pandemic, and I had Theo here full-time, and I had to work, and I had to do a book. It was interesting!
So was the two-career track always the plan?
I didn't really plan. I mean, I was going to do artwork on the side – I wasn't going to make that a second career. But I got lucky. My first art director was looking for an artist who was really into music and hip hop, and she found my work on Flickr. She picked me. With that first book, "When the Beat was Born," I did the line work by eye with pencil.
For someone who hasn't seen your work, how would you describe it?
It's like comic mixed with animation influence. I was really into street art at one point – I still am into street art, so that kind of worked its way in. There's obvious anime influences just because I'm a nerd. That's what I was into when I was a kid.
As a kid who liked those realms, did you see depictions of people who look like you?
In another interview, we were talking about the animated series "Doug" from the 1990s and how I just assumed that Skeeter was Black. Technically he's not – he's green. A lot of cartoons and a lot of media in general would default to white lead characters, but that's changing a little bit now.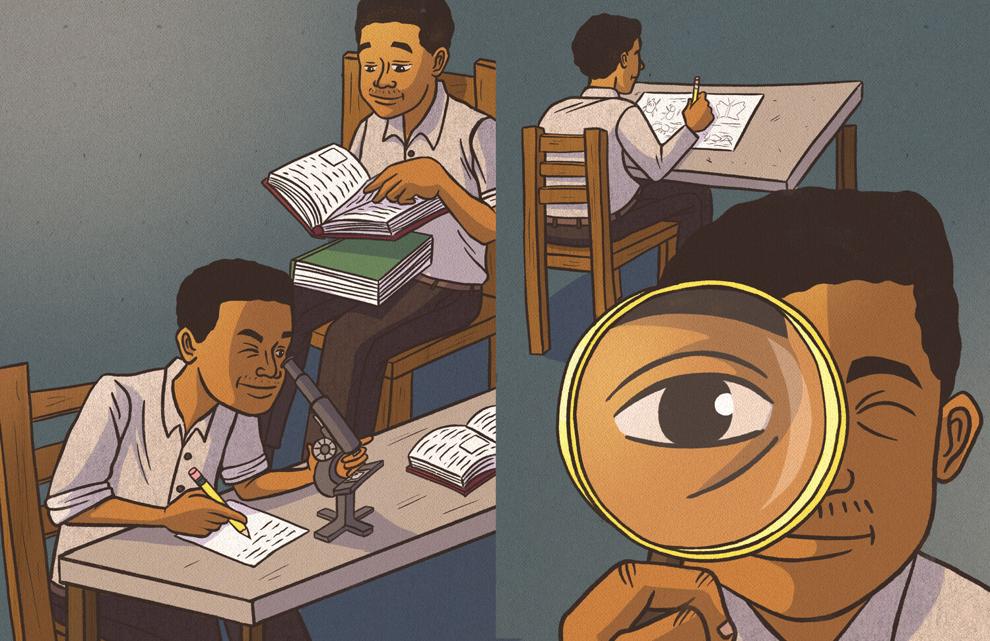 All of the books you've illustrated so far have Black protagonists.
I guess if someone's doing a book with Black characters, it's a good idea to hire a Black illustrator. But it's also nice as a Black illustrator to do something else. For example, Christian Robinson does a lot of different books that don't necessarily center around Black characters. It's nice for him to have a variety. I'd like to get to that point sometime. But it's just nice to be able to do books that feature Black characters for the sake of representation.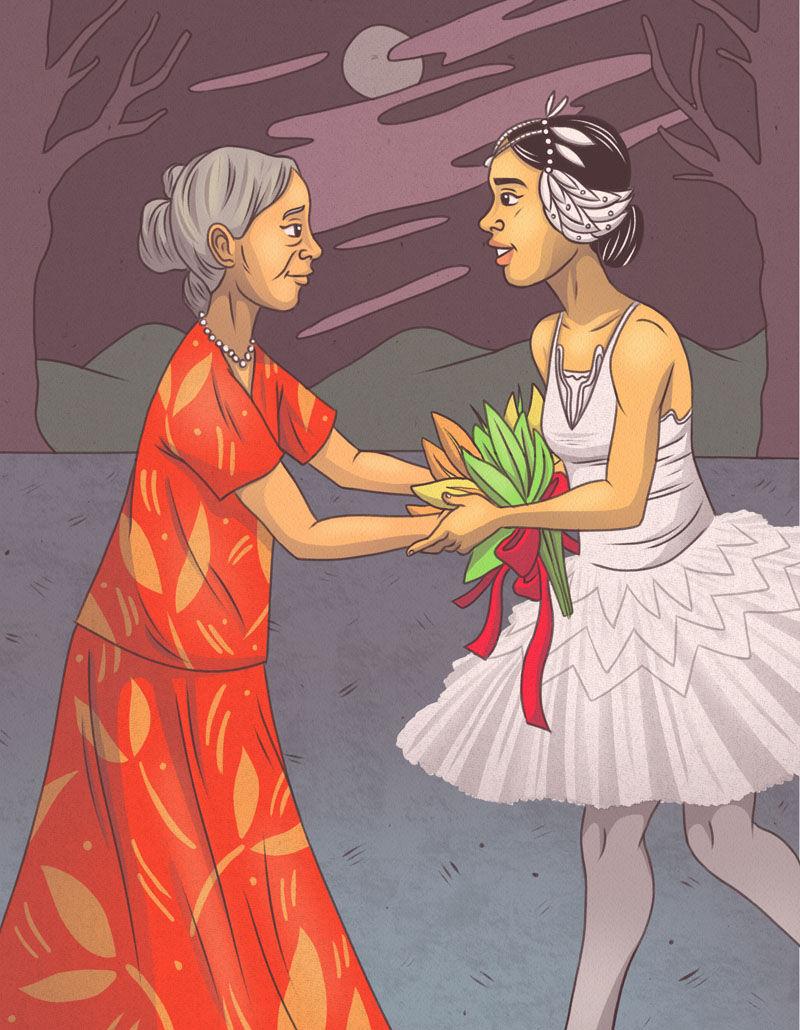 Is there a particular medium you prefer to work with?
I really enjoy doing children's books because it's fun to see a real product in stores. But I also like doing zines and self-published comics because I can do whatever I want and nobody can tell me to change things! I can put whatever is in my head into a zine. Originally, they were just weird doodles, but I can flesh them out to get the ideas out there. I spend a lot of time on Twitter complaining about things, but when you're just typing, people don't really notice it – they just skim over it. If it's in a visual form, they pay more attention, and it can be funnier and have more context.
You depict a range of scenes and creatures in your books. How do you prepare?
Usually I go on Google and start researching. I save images and collect them into reference folders. We had a lecture at school from artist and illustrator Barron Storey. His big point was to draw what you know and to make sure you do your research, to make your work feel authentic and not like you're just pulling stuff out of your head. That's what made the "Little Shaq" books so hard. They wanted me to draw Shaquille O'Neal as a kid, and there's maybe one picture of Shaq as a kid on the internet.
Speaking of famous subjects, did you talk with Shaq or Lil Nas X in your work?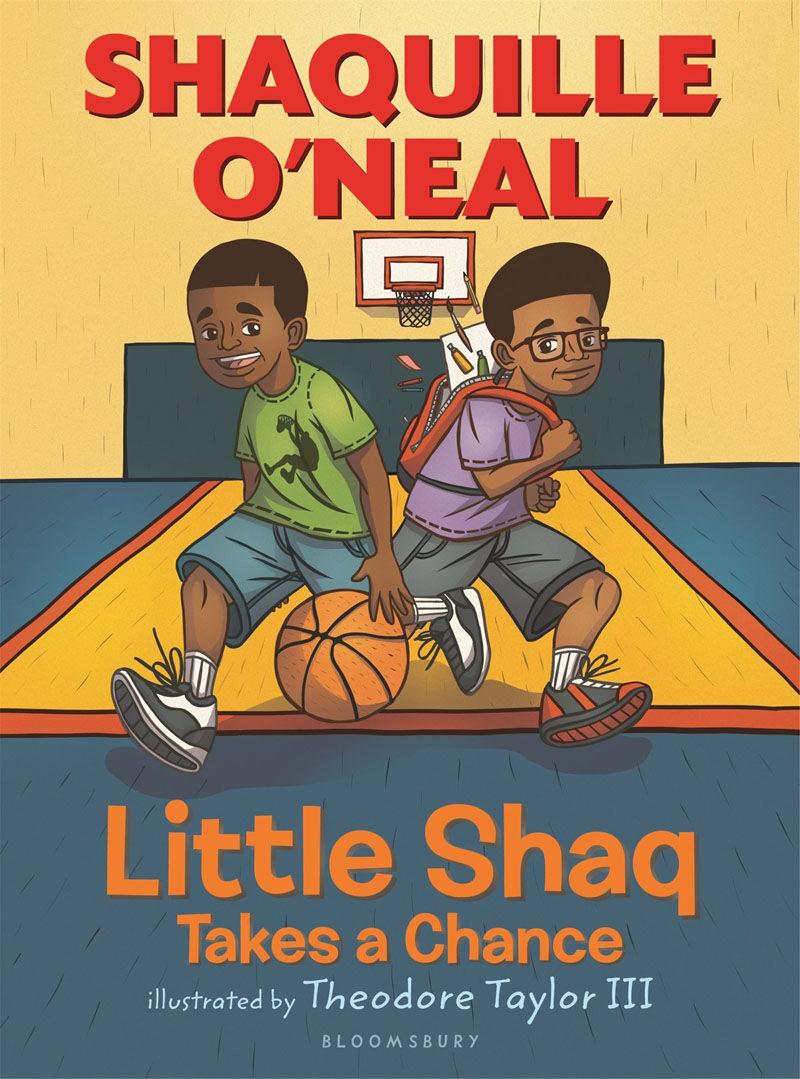 I do most of that work through the publisher. We passed the books back and forth. Usually, I'll do some sketches – character sketches or some sample work just to give them an idea of what I'm thinking of. And then they'll come back to me with different ideas and changes they want to make. We go back and forth until we're ready.
Do you have a lot of autonomy in your work with authors?
A lot of times, they'll tell me exactly what they want me to draw, which is really helpful. But in "Woke: A Young Poet's Call to Justice," I came up with everything in that book. They didn't tell me what to draw. They just gave me the poems and asked me to come up with whatever I could think of.
Tell me about the book you're writing.
When I got the Coretta Scott King/John Steptoe award in 2014, I wrote a speech and my publisher said, "That was really well-written. You should write a book for us." So I've been on contract to do that book ever since, and we're almost done! It's about graffiti and street art – a little girl who moves to a new city and kind of finds her place through the street art in the city. Final art is due this August.
So did street art in your Roanoke youth influence you?
Back in the '90s, I don't remember seeing a lot of stuff in Roanoke. I remember taking a field trip to New York City and to Washington. At one point, my grandfather took me to Adams Morgan, and there were all these murals and street art everywhere. That really inspired me. My wife, Sarah, and I would take trips to New York all the time, and we would walk around and take pictures of graffiti and stuff.
Are you connected with the street art scene in Richmond?
My friend Chris Visions did a few murals recently. He worked with another guy whom I recently connected with who does a lot of graffiti work. And there's our friend Emily Herr, who has a van she drives around in with mural equipment. I was really excited to see the Richmond Mural Project – I thought that was awesome. Sarah and I helped with a mural in Shockoe Bottom recently. We didn't really do much. We just painted big spaces of color so they could come back and do the actual mural. It was volunteer, but it was fun.
And how is family life in Richmond for you all?
After college, I moved to Washington to work at my current job with the Brick Factory. I lived in Northwest for eight years, and Sarah and I got married. Then we had Theo and realized it was too expensive to live in D.C., so we moved back to Richmond. All of my friends are here, but I have family in D.C. and Maryland, and my mother is still in Roanoke. We're trying to get them to move to Richmond!