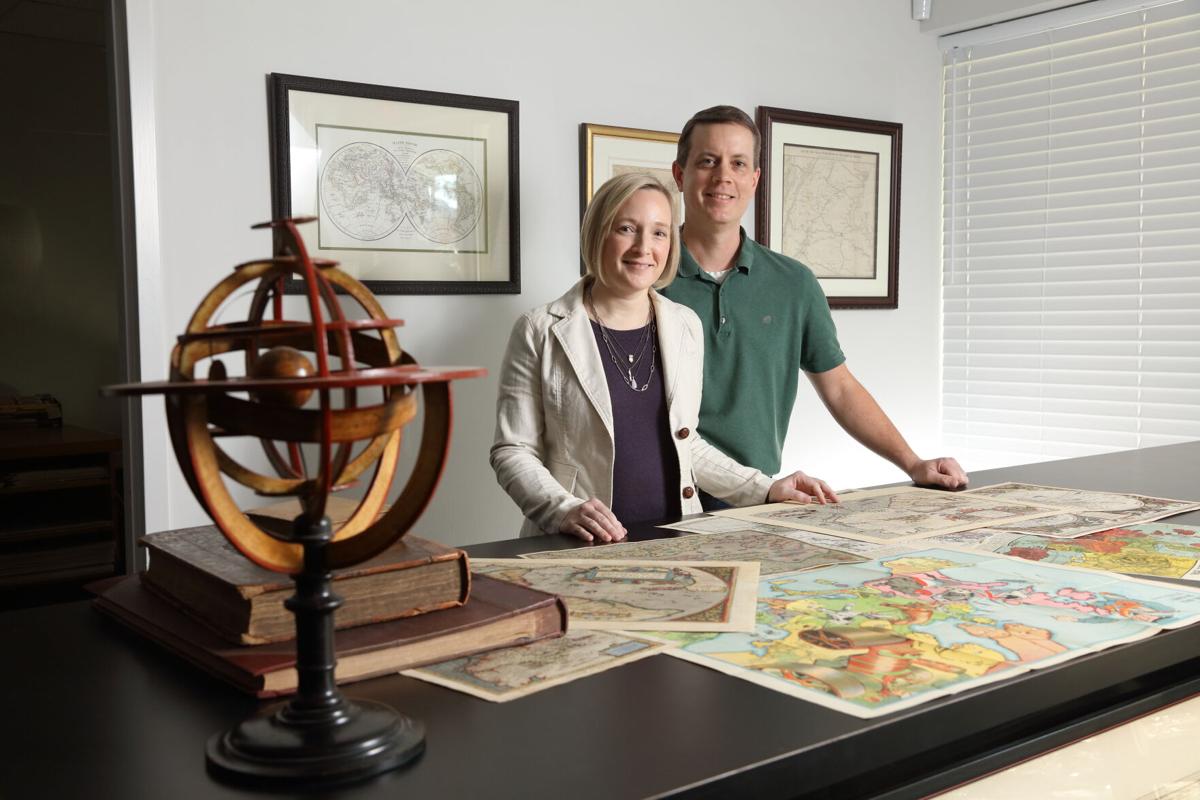 Few things in the history of the world have provided as much practical use as maps. What started as scratches in the dirt and drawings on cave walls eventually grew sophisticated enough to enable man to explore the world.
Marco Polo. Ferdinand Magellan. Vasco da Gama. Lewis and Clark. Christopher Columbus. Where would these people be without maps? Well, maybe scratch Columbus. He got pretty lost.
The point stands. Maps are amazingly practical navigational aids. But are they art? A company in Richmond sure thinks so.
Old World Auctions, owned by Eliane and Jon Dotson, is an auction house specializing in cartography. It deals mostly in late-15th through mid-20th century maps and related items, such as globes or books with maps in them. Recently the company has started including historical documents in its offerings.
Eliane Dotson says their customers are people drawn to the intersection of art and history. "Old maps are very often beautiful, with ornate artwork of ships and sea monsters, animals roaming the land," she says. "They were more than just geography."
Old World Auctions holds five events a year, and averages about 800 lots (individual items or sets) per event. It operates on a consignment basis. Dotson says people reach out to them from all over the world looking to sell their items, which can cost between a few dollars and tens of thousands. "But half of the maps we auction go for under $200," she says. "That usually surprises people. They can't believe you can get a beautiful, historical map for under $200."
Dotson says maps have changed over time, but it is not as simple as old maps were pretty and new maps are bland. She says they go in cycles, based on needs. Maps became less decorative in the 18th and 19th centuries. But then in the 20th century, they came full circle. That's because they started being used for marketing, cultural, and societal reasons, she says.
Her favorites tend to be the very early maps, such as those of North America before it was fully explored. You find mistakes. California is an island. There are lakes where no lake exists. And you thought it was frustrating when Google Maps is out of date.
SIDEBAR | Interested in finding a fancy map for the den? You're in luck. Old World Auctions' next event is scheduled to run online from Aug. 31 to Sept. 14. Check out the full schedule at OldWorldAuctions.com.