In Virginia Beach, Love Song brings a certain (or uncertain) something
Chef Mike Hill and his team at Love Song in Virginia Beach had to change the way they described the concept for their new restaurant: Local food. Lively wines. Novel combinations.
"Like tapas?" people would ask.
No, not like tapas. Sure, there are plenty of small, sharable plates. But there's also duck, rockfish and gnudi. And while most fine restaurants offer a wine selection that complements the menu, Love Song treats its wine list like a co-star.
"It's food to go with wine," Hill says. "It's food we like to eat."
OK, they probably still need to workshop it a bit, but however you describe it, Love Song is a bona fide hit in the Oceanfront district. And that's saying something, given that it was born during the pandemic.
Hill and local businessman Dany Ha opened the restaurant in August 2021. The two chose a spot a few blocks from the ocean and transformed what was an otherwise unremarkable storefront into a dining destination that is tasteful but unpretentious; part fancy, part funky, part free spirit – perfect for their vision, even if that vision is hard to articulate.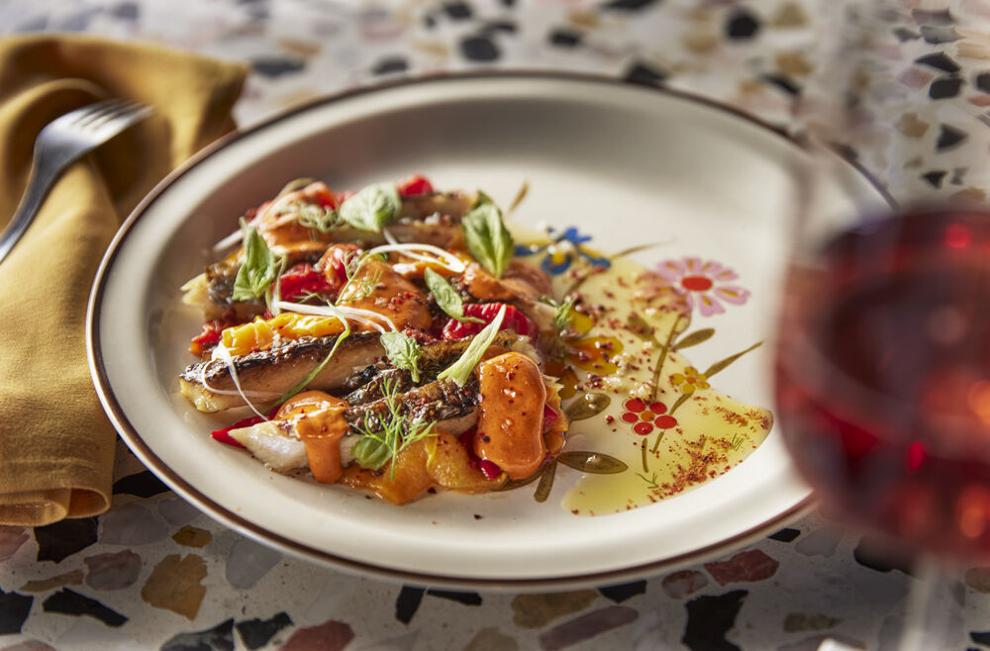 Hill brought in a team who could help execute that dream, among them chef de cuisine Jake Keller and sommelier Brittany Herlig, both of whom had worked with Hill at Heritage. Amid the pandemic, that award-winning Richmond restaurant closed in mid-2020 before reopening a year later.
Having found himself out of work, Hill decided the time was right to go out on his own. And the best spot for this adventure was his hometown, Virginia Beach. He had faith that diners would emerge from their homes, eager for meaningful experiences in the pandemic era. And he had a notion that there was room for a fresh spin on dining in a resort city saturated with restaurants.
The big question was whether the hard-to-define concept of unconventional food and wine would land well in Virginia Beach. Among the priorities, Hill says, was a farm-forward approach – sourcing ingredients from local artisans, fishermen and farms, such as produce from Tomten Farm in Prince Edward County and bread from Prosperity Kitchen & Pantry in Virginia Beach. Designing menu selections based on what's available, in season and nearby requires persistence and patience, Hill says.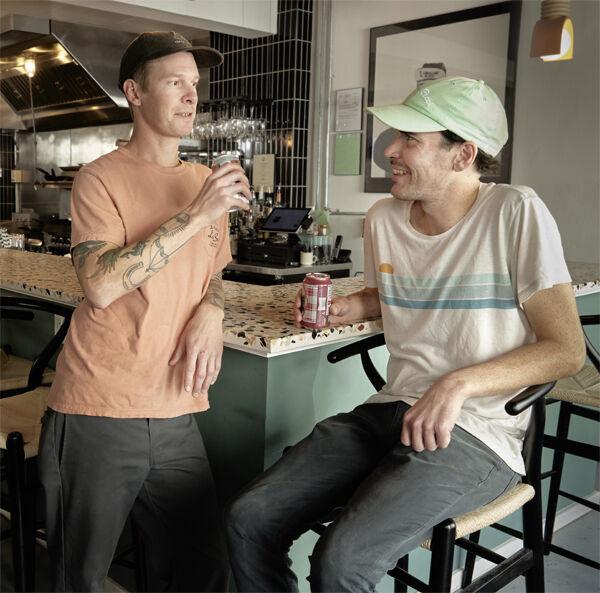 That approach extends to sourcing wine. Love Song prefers small and family-owned vineyards, vintners who tend their land carefully and sustainably – grapes grown with purpose and passion, Herlig says.
Such a foundation has inspired a creative menu that, depending on the season, can include dishes like mushroom tartine, cured mackerel with roasted peppers and green tail shrimp roll with house crème fraîche.
The rear of the restaurant is a tidy wine shop that features rare labels, available to uncork or take home. And Herlig, in addition to her other duties, deploys considerable prowess as a mixologist with imaginative craft cocktails.
Swanky as all that sounds, the Love Song team has deliberately avoided white tablecloths and whispering waiters. Rock 'n' roll provides the soundtrack, and modern art, contemporary light fixtures and terrazzo tabletops lend a touch of trendiness. But the wide-open kitchen design – you can chat with Hill and the team as they prepare your food – feels like a diner.
"We want people to have a good time together, to share food, drink and conversation," Hill says.
Even the restaurant's name, Love Song, speaks to their passion and irreverence. Hill and Keller used to tour with punk bands, and Ha was involved in the local DJ and hip-hop scene.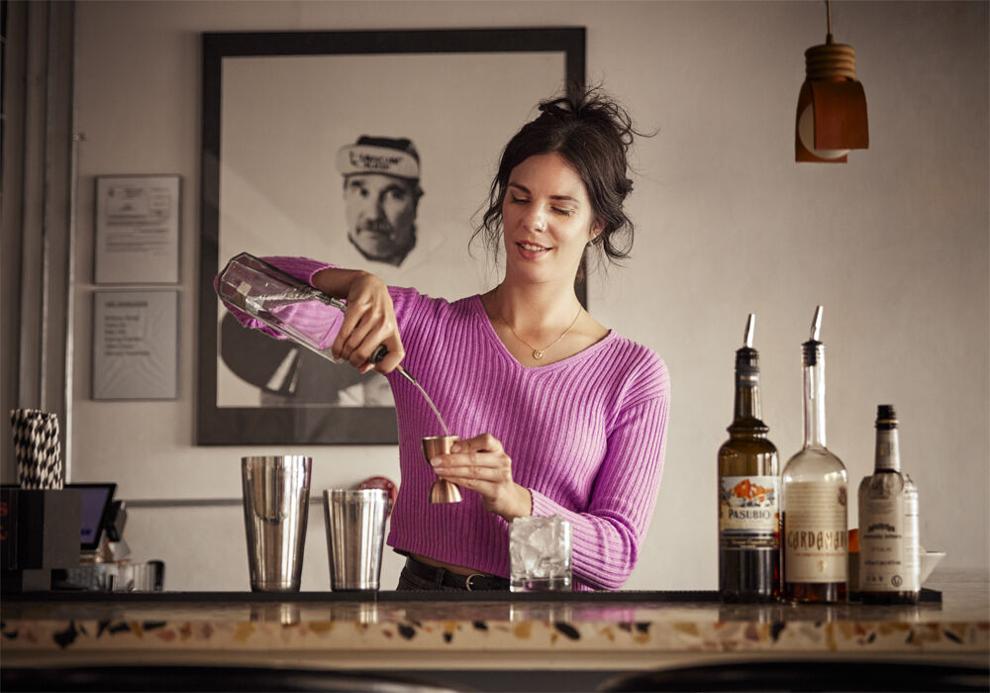 Love Song "straddles a lot of lines," says Ross Riddle, owner of local favorite Hashi Chow and a frequent visitor to the restaurant. And it reflects the different personalities that make this culinary experiment work.
For instance, "I love the selection and knowledge that Brittany brings to the equation," Riddle says of Herlig's talent. "Rapping with her at the back bar is the type of experience you're not going to have in a lot of places."
For her part, Herlig says versatility is key, which can mean making unconventional or surprising wine recommendations. Often, she suggests a bottle based on her own experience, and sometimes she follows the diners' lead. "Not every wine works with every dish," she says. "I respect when someone wants a big, bold red with a cheese plate."
With more than two decades in the business, Riddle has seen many restaurants come and go. He says Love Song is more than just a different approach, even if hard to describe. It has a soul, and that's what makes restaurants stick.
"That's their vibe personality-wise. It's a very real experience," Riddle says. "They've got the background and chops to cater to someone who wants the high-end experience, but they also are cool with you just letting your hair down."
Ben Swenson has been a writer and educator for 25 years. He lives in James City County with his wife, two sons and two mutts (boys and dogs sometimes indistinguishable).