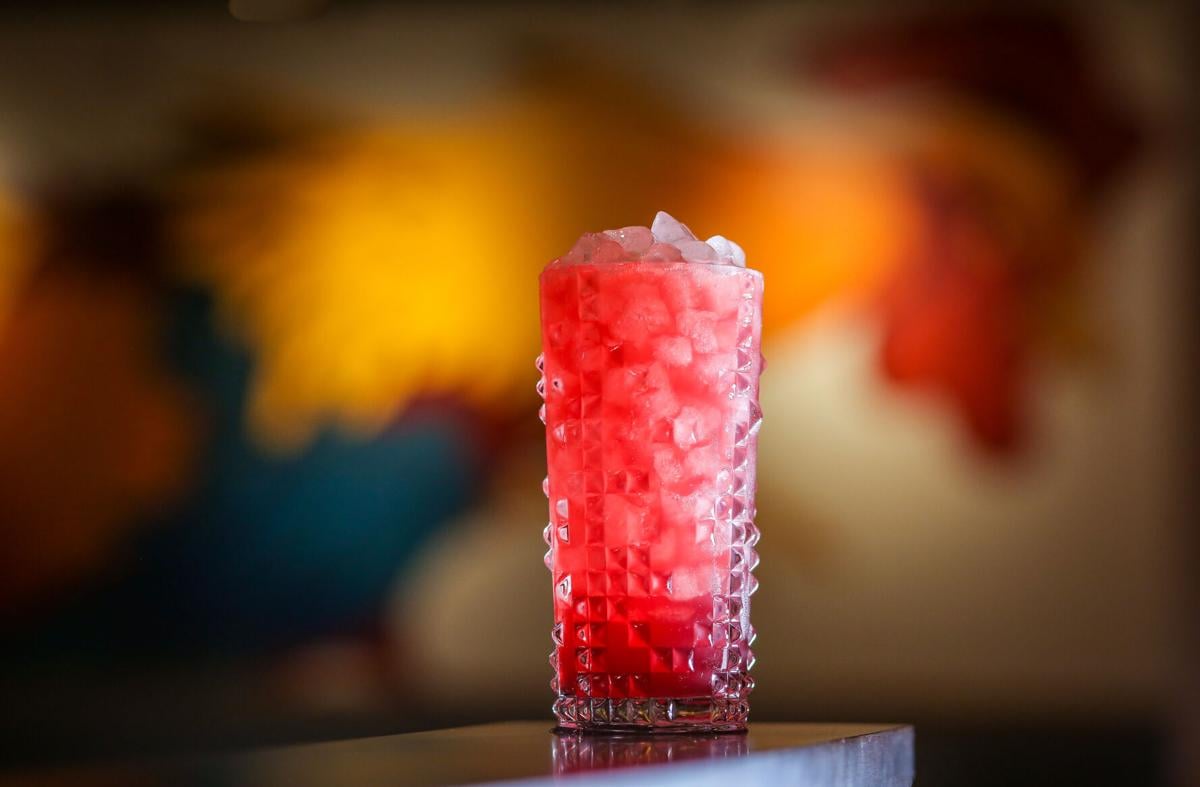 Some cocktails are named after famous destinations, like the Manhattan. Others are named for historical figures or events, like the Mary Pickford. And then there are the ones created by men who are forever 14.
So goes the Kentucky Jelly, a tasty little tipple inspired by the state's most popular export and saddled – when spelled a certain way – with a naughty pun as its moniker. But don't let silliness steer you clear of a great drink.
We initially set out to make this cocktail with bottled-in-bond bourbon, but after many tastings (laborious work, I promise) we decided the spiciness of rye would better complement its ingredients, so we settled on Rittenhouse Straight Rye Whisky – a reliable workhorse, properly priced, and delicious.
To that we added lemon (you always need acid) and the suddenly popular Sorel, a hibiscus based, spice-jacked liqueur inspired by the centuries-old African-Caribbean drink, sorrel.
But all of those took a back seat to the most interesting ingredient, grape jelly. Good for camp sandwiches, buttered toast, and, evidently, stiff drinks.
Since it is not a particularly workable ingredient on its own, we had to convert the jelly into a syrup. Unfortunately, combining equal parts grape jelly and simple syrup – even rich syrup – didn't allow enough flavor to come through.
The solution to that problem was in the science. Jelly is essentially composed of three ingredients: juice of the fruit, sugar, and pectin – the structural acid that holds all fruit together, and in this case gives jelly its jiggle.
At the bar, we use an enzyme called Pectinex ultra SP-L to remove this firming agent, and reduce the jelly into a more workable consistency. But that might not be so easy for the home bartender, so instead you can achieve the desired mix by heating jelly in a saucepan with a little water and stirring until the desired consistency is achieved.
Once the ingredients are combined, we at the bar use a whip shake – that is, a quick, hard shake over a couple of 1-inch ice cubes, then strain it over pebble ice. At home, you would be doing just fine by building the drink over crushed ice, and giving it a good toss in another glass to incorporate the ingredients.
The Kentucky Jelly
2 ounces …… Rittenhouse Straight Rye Whisky
¾ ounce ….. Fresh lemon juice
1 ounce ……… Grape jelly syrup
½ ounce …….. Sorel
Josh Seaburg is a bartender, brand ambassador, and educator who has established several award-winning cocktail programs in Virginia and taught seminars across the country.