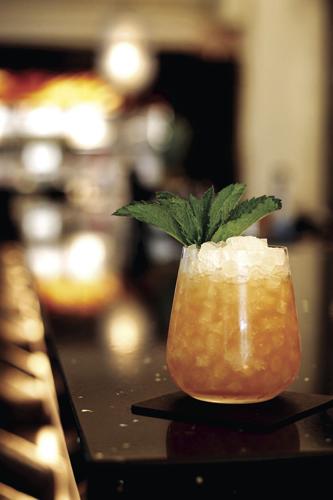 A key ingredient in a mojito and a mai tai, a daiquiri and a dark 'n stormy, rum is one of the most accessible and varied distilled spirits available. But the question is, which rum is right for your cocktail? Well, that depends on the cocktail.
First, a little history. Although sugarcane distillates existed in Southeast Asia in drinks like Arrack (an Indonesian spirit made from sugarcane and red rice), it wasn't until sugarcane was brought to the West Indies in the 15th century that rum production began in earnest. Molasses, a byproduct of processing sugarcane into sugar, proved easy to ferment and distill, and it allowed a waste product to be converted into a tasty spirit.
Today, there are three styles of rum production, named for the countries in which they were developed:
British: This style came to prominence in Barbados before finding a home in Jamaica. Made from molasses, these rums are most often aged in oak barrels, very full in flavor and likely to exhibit a rum-tasting note called hogo – a distinct and intense funky aroma characterized by notes of overripe tropical fruit.
Spanish: These molasses-based rums are usually made in larger column stills, which allow for continuous distillation and cleaner flavors. Though they are generally aged, they often are carbon-filtered after the aging process to remove color and round out flavors, making a smoother product. Rums from the Dominican Republic, Puerto Rico, Panama and Guatemala fall under the category.
French: This style is distilled from pressed sugarcane juice rather than molasses – a function of a Napoleonic push to eliminate dependence on Caribbean sugar. This spirit is bright, grassy and quite distinct from its molasses-based cousins.
White and light rums are used in lighter, more refreshing cocktails like a daiquiri or mojito. Gold, spiced and aged rums add depth of flavor to a piña colada or can be substituted for other aged spirits in classic cocktails (Guyanese aged rum makes a particularly nice old fashioned). Black rum, which is made from intensely concentrated molasses, is the key to a dark 'n stormy or jungle bird.
Historically, rum has evolved more dynamically than other spirits. The resultant variety – and serious bang-for-the-buck ratio – make it easy to put together a small rum collection. From there, just pick a recipe and substitute like-for-like – aged rum for aged spirit, or light rum for clear. Your warm-weather libations will thank you.
* ½ ounce cardamom-infused apricot liqueur **
* ¼ ounce Demerara simple syrup (2-to-1 syrup-to-water ratio)
Fill mixer with ice and ingredients, then shake vigorously. Pour over crushed ice. Garnish with mint sprig. (** To make the infused apricot liqueur, add 10 grams of cardamom, which is about 40 pods, to one 750 ML bottle – Rothman & Winter is recommended – and let sit for 12 hours.)
Josh Seaburg is a bartender, brand ambassador and educator who has established several award-winning cocktail programs in Virginia and taught seminars across the country.