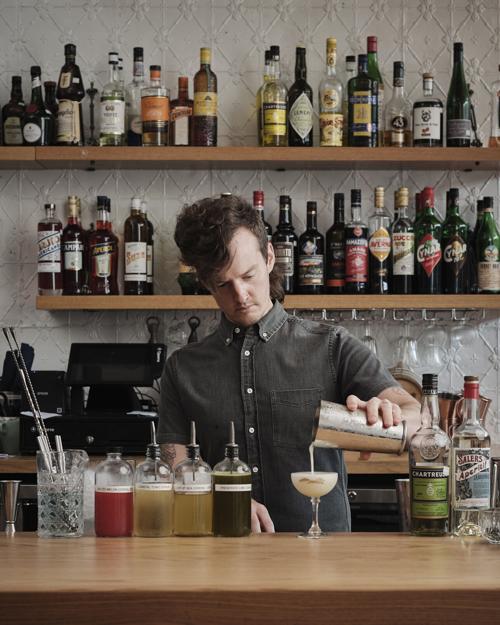 Walk into most any liquor store and you'll see a section of bottles that range from inviting to alarming in their brightness and intensity. The definition of these neon-colored liquids is rather vague.
Are they cordials? Are they liqueurs? And what exactly do I do with them?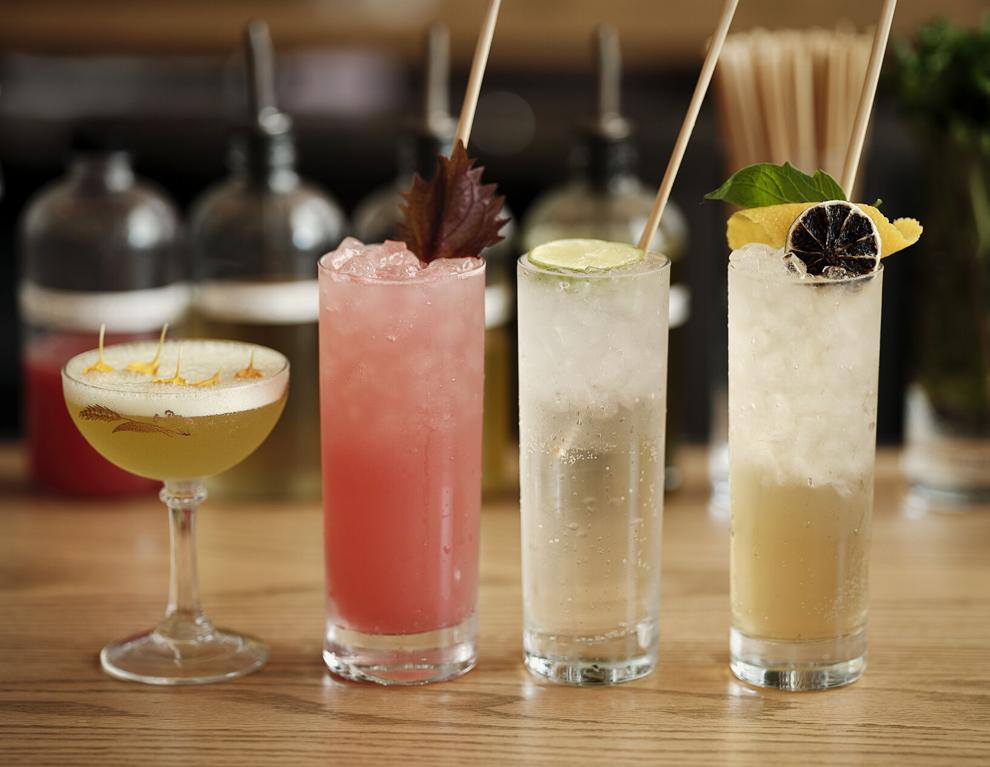 In general, cordials refer to a sweet, more singularly flavored product, while liqueurs broadly encompass any flavored spirit with an appreciable amount of sugar. As a group, these selections allow for tweaks to your cocktails, such as adding a touch of cherry flavor to a Manhattan, replacing the simple syrup in a standard sour recipe or adding orange liqueur to a margarita.
Some fuller-flavored bottles can even be used as the base spirit: A Chartreuse and soda makes for a wonderfully complex highball, if a bit pricey.
However you choose to use them, a couple of new liqueurs can make a world of difference for the average home bar. Here are some of the major categories. And remember: Avoid the bottom-shelf options in favor of those made with natural ingredients – the end result is worth it.
Amari: The name alone means "bitter," and this group is easily the most complex. Entire books have been dedicated to examples of amari, but in general their sweetness is cut by the addition of herbs, roots and barks. These can be used in amounts ranging from dashes to multiple ounces, and they are frequently consumed on their own.
Crème Liqueurs: These liqueurs – named for their mouthfeel, not their dairy content – often contain macerated fruit alongside other aromatic ingredients. There are also crèmes de cacao, mint and even "bitter almonds," which are actually apricot pits. These are the base for the French crème de noyeaux and the more common Italian variant, amaretto.
Curaçao/Triple Sec: This option has an interesting history, as these liqueurs were created to make the most of a bad situation. Valencia oranges, transplanted to the Caribbean by European colonizers, reacted poorly to the new conditions. The resultant fruits were not good for eating, but they retained aromatic peels that, when distilled with brandy and sweetened, proved to be a delicious (and commercially viable) use of the fruit. Curaçao and triple sec are generally interchangeable in cocktails; the difference lies in the spirit of origin. Curaçao is made from a blend of brandy (such as in Grand Marnier) or sugar cane distillate, while triple sec is made from a neutral distillate (from beet sugar, in the case of Cointreau).
Floral Liqueurs: Flowers can be delicious, but they are also fleeting. So it's little wonder that producers have been preserving their flavor in sugar and spirits for hundreds of years. St. Germain, the ubiquitous elderflower liqueur, has gained the most recent fame. Rose, iris and violet liqueurs are more widely available now but should be used in smaller amounts.
Herbal Liqueurs: These liqueurs generally share the complexity and proprietary nature of amari, but they are more sugary and less bitter. Most famous among them is Green Chartreuse, a 110-proof infusion of 130 ingredients, said to have come from a recipe for the elixir of long life. Its yellow counterpart is milder and sweeter. Benedictine and Bärenjäger fill out the mellow, sweet honey aspects of the category, with the overproofed schnapps of Goldschläger (cinnamon) and Rumple Minze (peppermint) at the opposite end of the spectrum.
Josh Seaburg is a bartender, brand ambassador and educator who has established several award-winning cocktail programs in Virginia and taught seminars across the country.