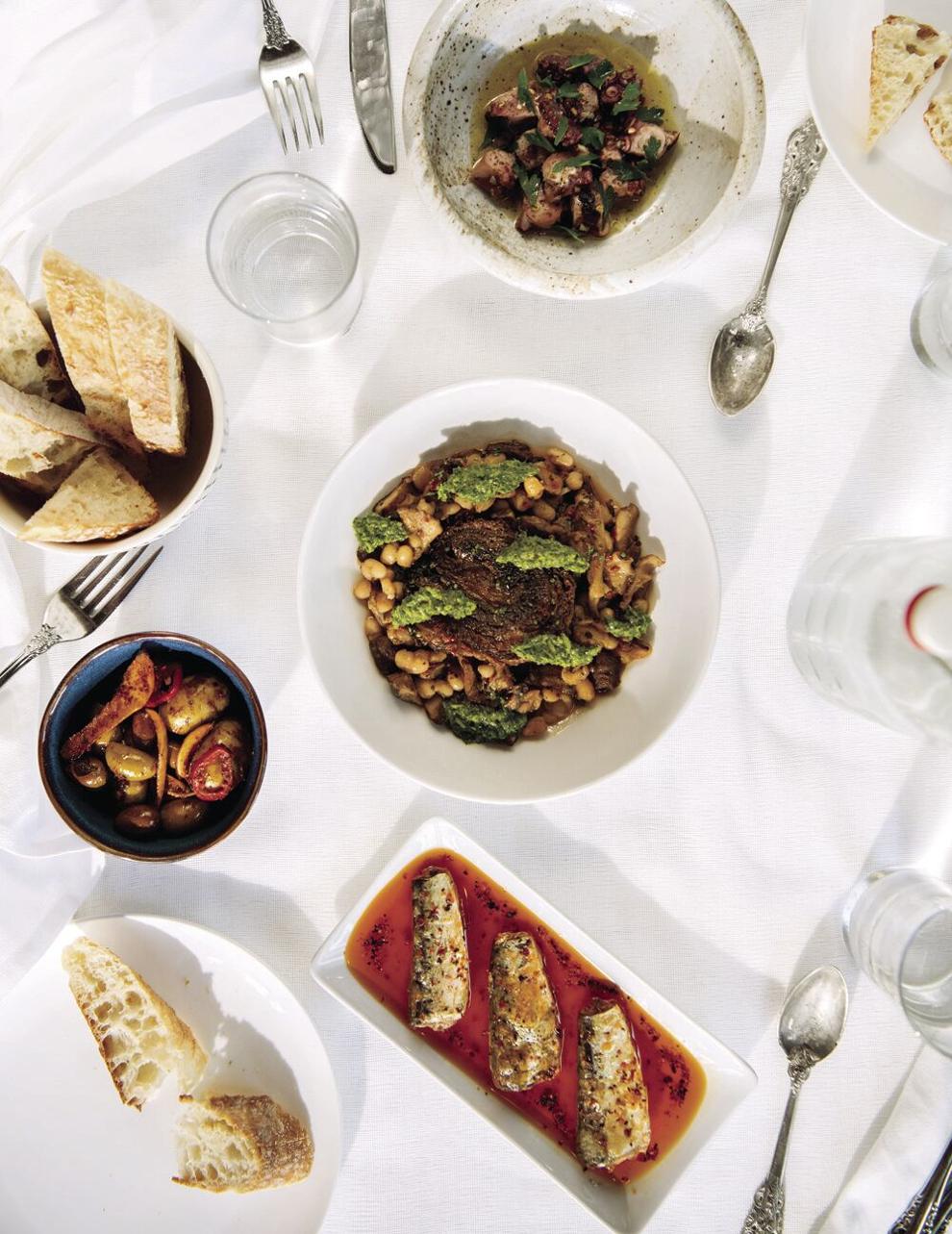 As March began last year, Randall and Lyne Doetzer's biggest problem was how many cooks they could fit in their kitchen. The couple's year-old Richmond restaurant, Adarra, had evolved into one of the more interesting dining spots in the country — a deeply personal, wine-soaked eating hall that refracted the essence of Spanish Basque cuisine through the land-and-sea bounty of Virginia.
Food writers fell for the soaring skate wing from the Bay, minted lamb tartare that smacked of the Virginia grass the animal grazed on, and cocktails so complex they stirred the person who drank them.
"It was a tsunami," says Lyne, front-of-house manager and keeper of a wine list so esoteric it's kept only in the Doetzers' heads. "We were booked for months in advance."
Then, almost overnight, it was gone, swept away by a pandemic that closed dining rooms all over the country. But in the middle of a year that called for patience, improvisation and a fair amount of government assistance, Adarra was listed among the best new restaurants in America.
Here is the story of Adarra's calamitous, unlikely, very good, very bad year.
The coronavirus started as a rumor, a dark cloud on the horizon. Its gravity did not hit the Doetzers right away. Randall, Adarra's chef, says everyone thought it would be a two-week hit. And even at that, it was no small thing. "Two weeks seemed ridiculous," he says. "We were going to lose so much money."
That estimate obviously turned out to be optimistic. And the hardest part was the paralyzing fear of the unknown. "We elected to close earlier than what was mandated, to keep our staff safe," Lyne says. "Then we sat around and drank a lot for a couple of weeks. And then Randy and I looked at each other, and we said: 'We need to do something.' "
They had to make some changes, but they didn't want to compromise their delicate Spanish plates by letting them deteriorate in sweaty takeout boxes. So they took advantage of newly relaxed ABC rules and formed a wine club, packing their van with "mystery boxes" of natural wine and driving it to customers' homes.
"We figured it'd be a couple weeks. We'd make sure people have wine," Randall says. "It was basically cost plus gas money for us. If people wanted to tip, we could pass that on to the staff."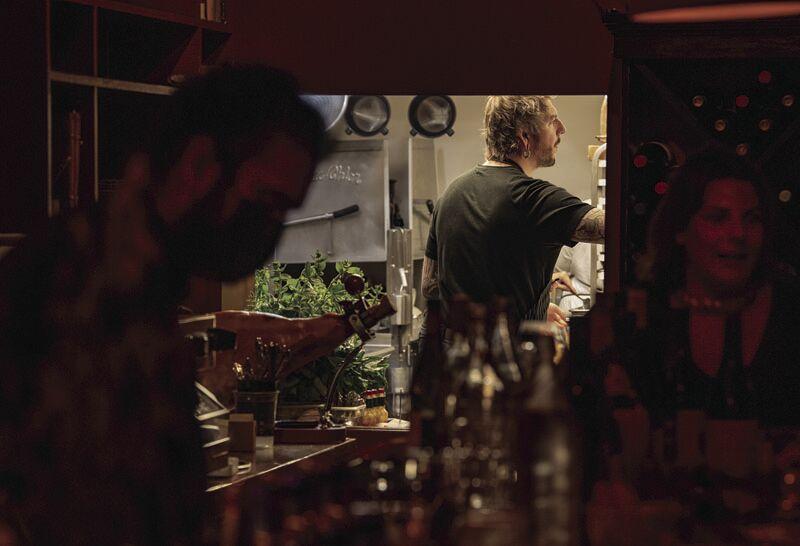 Lyne says people started looking forward to their deliveries, if for no other reason than having some temporary human contact. "It was just a moment, with somebody maybe on the other side of the door, giddy and jumping up and down, saying 'Thank you so much,' " she says.
The Doetzers had kept most employees on the payroll, thanks to life support from federal Paycheck Protection loans. But by May it was clear they couldn't outlast COVID without reopening. At the same time, their historically Black neighborhood of Jackson Ward was rocked by protests following the murder of George Floyd in Minneapolis. Out of respect, they delayed their reopening to mid-June.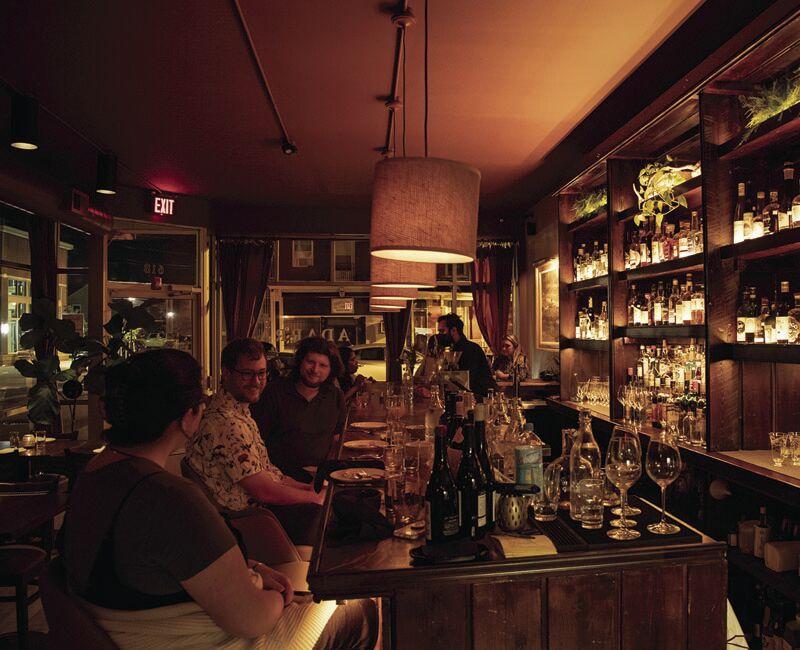 Turnout was low, sometimes only a few customers a day. Still, it was an attempt at normalcy, and that mattered. In the process, the Doetzers changed their mind about what their restaurant actually was; less about money, more about the human experience. "It's about why you need restaurants in the first place," Randall says. "It's a place to gather. People were thrilled to get out of their house and experience something that didn't feel insane."
Adarra crawled, then limped, then learned to walk. Unable to predict customers, they swapped out fragile seafood like fresh skate for high-quality preserves from Spain. They learned to navigate daily shortages and breaks in the supply chain, switching farmers weekly.
With an eye on the weather forecast, Lyne hand-cobbled reservations from scores of emails, depending on the patio seats they could offer. Would there be rain? They might have to close. And as the weather got colder, the math got worse.
Then came Esquire. On Nov. 17, food editor Jeff Gordinier named Adarra among the top 23 new restaurants in the country, declaring their wine-fueled Basque-Virginia confluence "an alternate universe." Forbes followed early this year with a glowing write-up.
In a normal world, this would have filled Adarra's reservation book for months. But there were no tourists. COVID cases climbed. When diners wanted to come on cold or rainy days, there was almost nowhere to put them. The Doetzers were hesitant to open more seats inside.
Still, the Esquire nod was meaningful. It confirmed they were on to something. "I guess we're still doing the right thing with our lives," Lyne says. And besides, customers came anyway. They brought coats.
Only two things really helped their restaurant get back on its feet. "The sun is out and people have vaccines," Randall says. "And suddenly we're booked out a month in advance again."
But they aren't where they used to be, the Doetzers say. The year has changed the restaurant industry. And it has changed Adarra. Even as they feel lucky to have survived, they're trying to rebuild their restaurant from what they learned living on nothing. They're keeping their restaurant at baseline, raising pay for employees each time profits increase.
"We've been operating on nothing for a year, basically," Randall says. "As we get more people, and there's more cash flow coming in, why not pay you guys more?"
Adarra kept its crew intact. But the Doetzers also felt the need to respond to a long-overdue reckoning across the restaurant industry, as servers and cooks came to recognize the worth of what they do – and what they give up to do it.
"If we have one good thing to come out of all of this, hopefully it's that other people understand that now," Randall says. "You kind of figure out what your time is worth, what your effort is worth and what your product is worth. And you only learn that through having everything taken away."