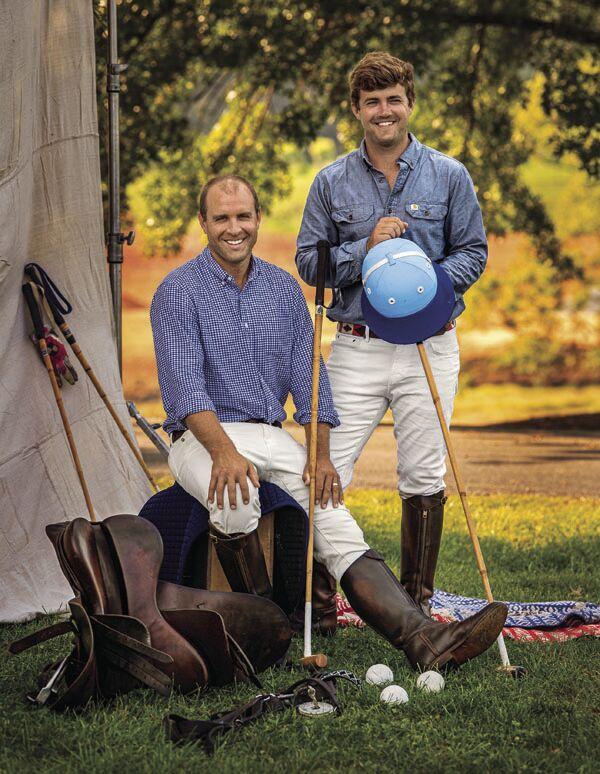 How one man's passion helped the ancient sport of polo take root in central Virginia wine country
The crowd of about 1,500 gathered in the midsummer heat, around an ocean of manicured Bermuda – the size of nearly 10 football fields – tucked into the Blue Ridge Mountains. They had come, in their colorful sundresses and suits made of seersucker and linen, to experience a game that was born on the other side of the world, in a time when men fought wars on horseback.
They sipped rosé atop blankets as children played tag in collared shirts and khaki shorts. They milled about popup tents, sampling decadent spreads of cheese and charcuterie and fresh-baked breads. And they cheered as two teams of riders paraded onto the field, their horses' flanks glistening in the sun, the beasts' muscled legs wrapped in blue tape.
For more than 20 years people have gathered from May through October at King Family Vineyards in Crozet to watch polo – a sport that was once used to train soldiers but is now a fascinating combination of Kentucky Derby and soccer match.
The Roseland Polo Club started humbly, on a dilapidated farm with a handful of enthusiastic amateurs. It has since blossomed into a U.S. Polo Association-affiliated program with multiple sponsors, a diverse cast of players and one of the bigger spectator followings in the country.
"This is one of, if not the, most robust polo scenes on the East Coast," club manager Connor Deal says. The 26-year-old played professionally and apprenticed under renowned U.S. star and horse trainer Owen Rinehart before joining King Family Vineyards in 2019. Deal, who has played at most of the country's top venues, says the combination of setting, atmosphere and crowd sets Roseland apart.
And all of it sprang from the passion of its founder, the late David King. "The funny thing is, he didn't know anything about polo until after we were married," says Ellen King, his widow.
She inadvertently introduced David to the sport in the late 1970s while they were attending law school in Houston. Ellen was from the area and wanted to show David the farm where she kept horses as a teen. A polo scrimmage was underway when they got there. "David goes, 'What is this crazy game?' " she says.
She explained the basics. Two teams of four riders, competing on a 12-acre field, use long-handled mallets to drive wooden balls through goalposts. Matches are divided into four or six periods called chukkers. Ponies, which are specially trained for the sport, are typically switched out after each 7½-minute chukker.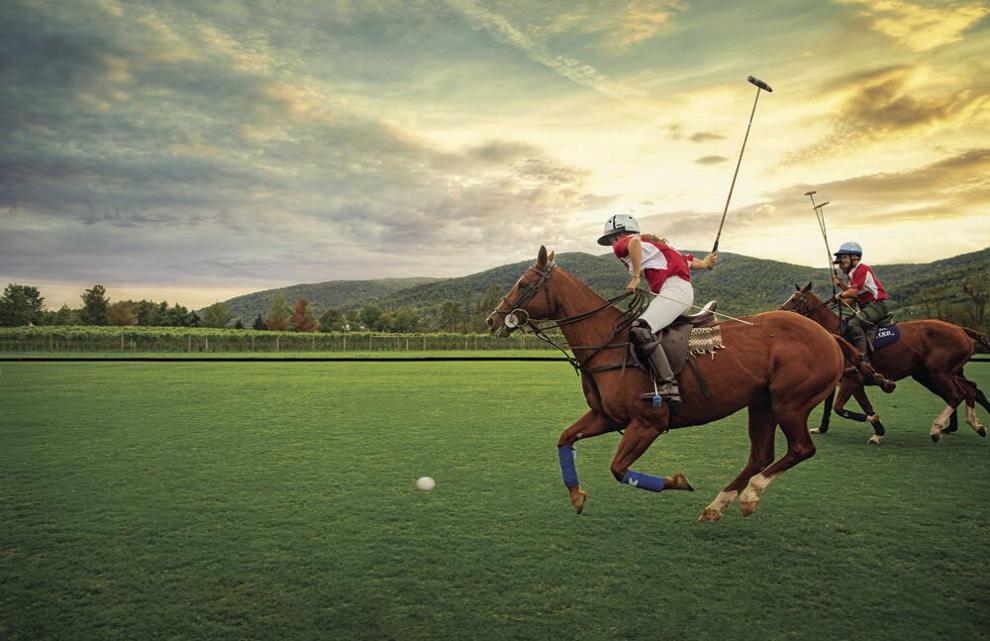 The game has a rich history. Polo is the oldest equestrian sport in the world and was developed in Persia as early as the 6th century B.C. Originally a means of training elite cavalrymen, it went on to become a national pastime and spread throughout central Asia. (The word polo stems from a Tibetic word, "pulu," for ball.)
David King was mesmerized. He had ridden horses as a young child and always enjoyed athletics. He loved the way polo combined horsemanship, equine training and physical prowess. "After that, it was polo, polo, polo," Ellen says.
David made connections at the Houston Polo Club and took a year of riding lessons to refamiliarize himself. Next came one-on-one instruction with a pro. Within a few years he was a regular at club pickup games. By then the couple had started a law firm and a family. They bought their first ponies in 1980.
"That's when things kind of spiraled," Ellen laughs. They got a third horse, a fourth, a fifth. Boarding fees were adding up. "So, David says, 'Honey, wouldn't it be cheaper in the long run if we bought a farm?' "
The Kings found a small property outside Houston. They bought a truck and trailer to haul horses to matches. "David had definitely become obsessed, but it was a beautiful obsession," Ellen says. For the Kings and their three sons, polo had become a way of life.
The family moved to Virginia in 1995 after falling in love with the Charlottesville area. "Everything was so lush and green, and the mountains were just absolutely gorgeous," Ellen says. They longed for a slower life in the country – one divorced from high-paced law careers and constant commutes to and from a Texas city of 2.3 million.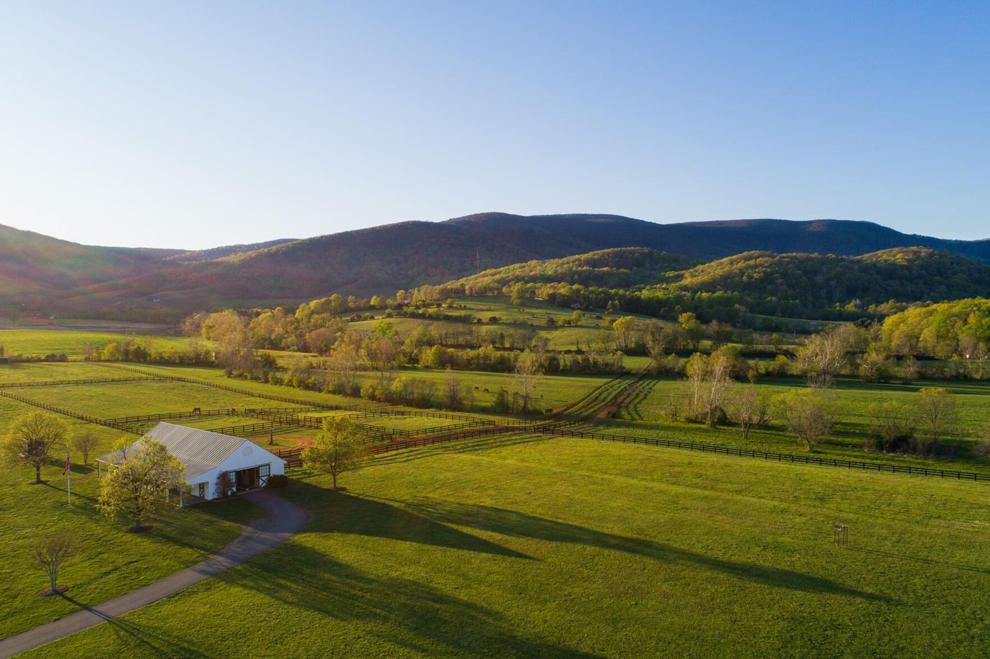 There was just one issue: polo. The University of Virginia ran a dirt arena and training center, but programming mostly catered to kids and college students. The next-closest facility was in Culpeper, more than 50 miles away.
"By then we were in our 40s and getting tired of having to travel all over the place to play," Ellen says. David's solution was to "buy land and start a club, essentially in our backyard."
The Kings started looking for property with enough space for a polo field. They found it near Crozet at Roseland, a dilapidated 327-acre farm at the foot of the Blue Ridge Mountains and Shenandoah National Park. David spent evenings and weekends using a bulldozer and other equipment to tear out grass and level a 12-acre plot into a racetrack-shaped playing field. Then they built stables and sowed the specialty Bermuda grass.
Meanwhile the Kings made friends with local equestrians. They rode trails with area enthusiasts; David played in a summer league at the UVA arena and met other players. By the time Roseland was ready, he had drummed up enough interest to start an informal training team. They started gathering on Sundays.
"There were a handful of older players [around David's age] that knew what they were doing," Ellen says. The others were teenagers hoping to take their equestrianism to new levels.
Top polo ponies come from Thoroughbred racing stock and undergo years of rigorous training. They have to learn unusual skills like galloping in a group while bumping into other ponies, obeying sudden commands like turning on a dime, how to protect riders as they bend to strike the ball, and more. Most ponies are 3 or 4 years old before they see real competition.
The demands on horse, and rider, are substantial.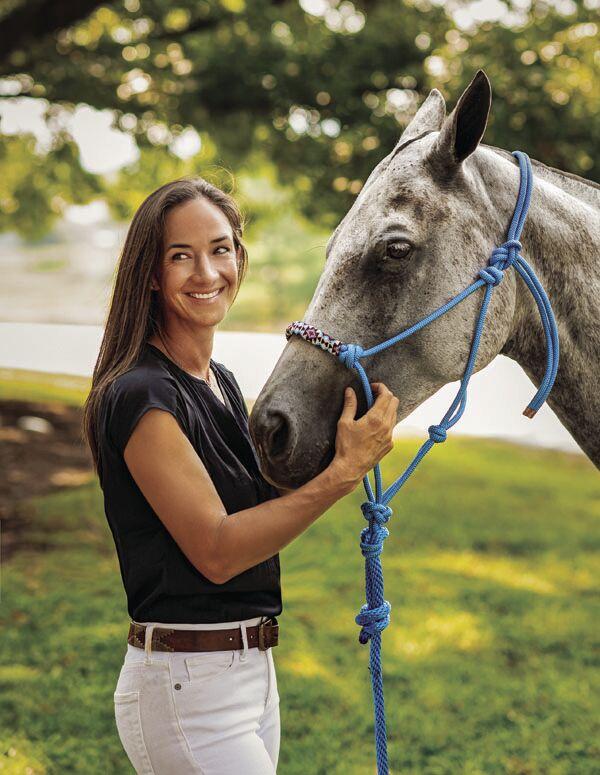 "It's totally different – and much more intense – than other equestrian sports," says Ali King, 37, who spent her childhood and teenage years riding in steeplechase races and hunter/jumper shows. Ali, the founder's daughter-in-law, worked as a professional horse trainer before joining King Family Vineyards around 2016 to help with the club and play in Sunday matches.
"You're riding in a high-speed, chaotic and competitive environment with seven other horsemen," Ali says. "You're bending down while galloping and trying to strike the ball with precision to make passes and score goals – often getting bumped as you're doing it. All of this takes incredible skill."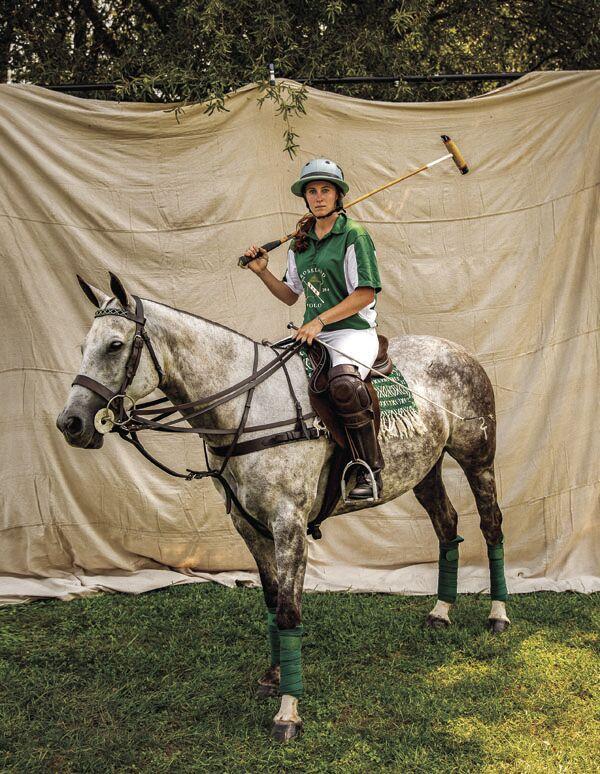 Ellen says David found meaning in the challenge of introducing polo to young riders. And as they excelled, more started coming. Roseland Polo Club now includes a diverse cast of professionals, aspiring teens, collegiate stars and high-level veteran amateurs.
"I think it surprised him," Ellen says. David founded the club "basically for selfish reasons. He never anticipated how much joy teaching would bring him."
A chance encounter in 1998 altered the King family's trajectory and that of the Roseland. "A young man approached us about leasing land for a vineyard," Ellen says, and they were intrigued. "We started doing some research and got really excited about the idea. Next thing you know, we were hiring consultants and planting 8 acres of vines."
The Kings initially planned to just sell the grapes, but curiosity compelled them to turn a portion into wine. They contracted with a nearby winery for 480 cases in 2000. The wine sold fast, inspiring the Kings to double production the following year. When the success repeated itself, they built a winery and tasting room and hired the now-renowned oenologist Michael Shaps.
The King Family Vineyards wine facilities shared a driveway with the polo field, a point of convenience that proved fortuitous.
"Customers started wandering over to watch polo on Sundays," Ellen says. Many came back excited, brimming with questions. They went home and told their friends, and "suddenly we had a handful of families and couples showing up with lawn chairs and blankets."
The Kings encouraged spectators to bring food, pitch tents, enjoy their wine outdoors and let the kids roam. By 2005 the crowds were big enough to justify formal matches. Roseland Polo Club acquired local sponsors, bought jerseys and hired referees. There weren't enough players for a league, so they adopted an exhibition format.
"We have a core group of participants, but lineups change from week to week based on availability," says Deal, the club manager.
Polo matches quickly became synonymous with the King Family brand, and their popularity helped grow the business and club. Today the vineyard includes about 50 acres of vines. The winery produces 10,000 cases of more than a dozen vintages annually – including the flagship red blend, Meritage, which has won multiple Virginia Governor's Cups.
Roseland has added a state-of-the-art scoreboard and lush seating areas around the field, launched an annual U.S. Polo Association tournament for pros and created a full-fledged polo school.
Deal was hired to help Ali King assume the reins from David, who succumbed to lung cancer in 2019. He was astonished by the number of spectators at events. "Our attendance is consistently higher than that of the most famous polo venues in the U.S.," Deal says. That's remarkable in and of itself, "much less when you consider most of these aren't professional matches."
For Ellen, the crowds serve as a glowing memorial for her husband's passion.
"David always took time to ride around after matches and talk to people," she says. He loved hearing from those being introduced to polo for the first time. "He came to view sharing this sport he felt so passionately about with other people – particularly those that probably wouldn't have attended a game otherwise – as his life's work."