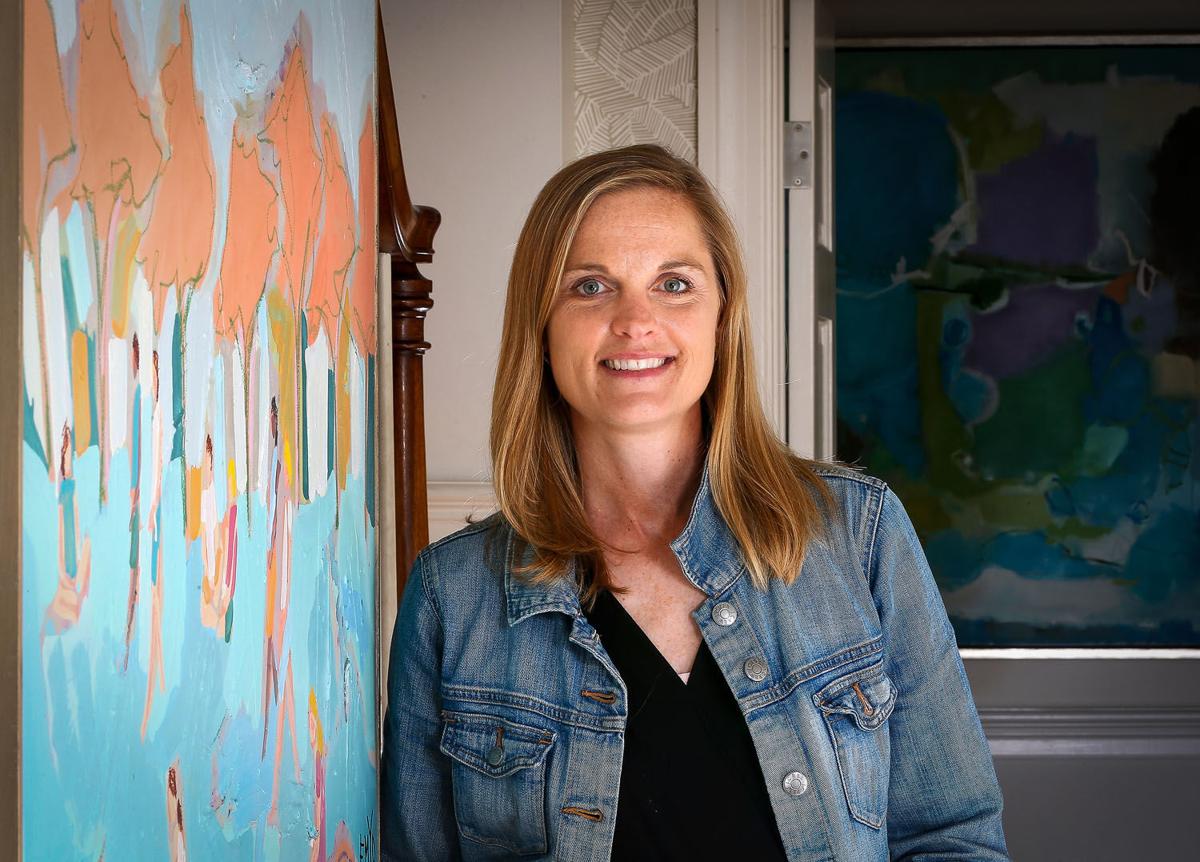 At Art for the Home in Richmond, founder Whitney Forstner helps clients secure custom pieces, with an emphasis on work by female artists. We asked for some insight.
Is there a misperception about custom art?
Art does not have to be elite, and it can really add beauty without breaking the bank. Price points could start around a couple hundred dollars. I use the term "collector" for anybody who wants to have original art in their home – this isn't just reserved for Sotheby's!
You previously co-founded a staffing agency that helped women re-enter the workforce. Is there a parallel?
The common thread is connection. In the same way I connected women to employers, my work now is to connect people to their art. That comes from getting to know both clients and artists – the intention of their work and the stories behind it.
What would be the starting point of your process?
I walk through a home or commercial space and talk a lot about how you want it to feel. I talk about lines of sight. I ask a lot of questions about how people live or what a company's culture is, which helps identify visual ideas and color palettes. This can point me toward art that is not a literal translation but will have elements that resonate. In creating a visual art plan, I want pieces to talk to one another. So each piece, while it may not be matchy, starts to inform the others.
Someone's current pieces are part of the mix, too, right?
Certainly! Someone might have a piece they love, but it's starting to not carry the same feeling. Maybe we just need to move stuff around, because when things stay static in your space, you stop looking at them. Or maybe different light or framing is needed. Or adding a complementary piece can bring things together in a new way.
Talk about an interesting project.
CARITAS looks to break the cycles of homelessness and addiction. For its new space in South Richmond, I sourced art from around the country that represents transitions made by artists who have had similar experiences and found solace creating art. Each piece is tied to a larger visual story and the group's mission. It's amazing.
I have some blank walls in my house, and it's because I haven't found the right piece yet. As I tell my clients, we don't need to force something!